Memberships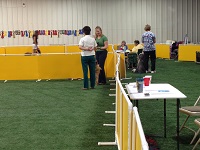 Facility memberships are available for purchase. Memberships allow clients to have access to our facility 24 hours a day/seven days a week. Memberships are $50.00 per month. Discounted prices are available for six month purchase or twelve month purchase of memberships. Please call or email prior to purchasing a membership for a required short interview as we require members to be experienced agility or obedience handlers.
Access to the facility may be restricted during special events or scheduled trials which are traditionally held on Friday, Saturdays and Sundays. For more information about memberships, please contact us. To sign up for a membership, click on the membership portal and then choose the packages tab. Register for the package for either one month, three month, six month or one year membership.
I like to practice in a safe, temperature controlled indoor environment, but I also like the convenience of doing it on my schedule. Becoming a member allows me to do both.
In the interest of providing a safe, comfortable, fun and productive learning environment for all members, we would like to draw your attention to the our Membership Guidelines document. If you have questions, do not hesitate to contact us. Have fun but be safe. For a complete list of the membership guidelines, download the pdf document.
Agility Equipment

We offer our memberships the opportunity to train using our state of the art agility equipment on our competition rated turf flooring. Members have access to the facility 24 hours a day, seven days a week.
Train where you trial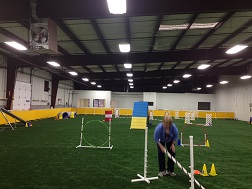 ---